We went to Lowe's to browse at the light fixtures - I think I found my light for the dining room. And it's only $61! Woohoo!
I really like the style of both of these, with the bulb facing the ceilig instead of our heads, but the first one looks a little too 16th century castle:
The second one is much more simple and it's a rustic iron finish:
I restrained myself and didn't buy it today, but it's item #2420 and I will own it soon!
We did pick up some lights to replace our mid-90's fixtures throughout the house that look like this...
...with a more modern look: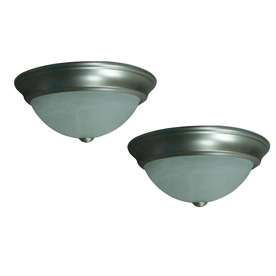 The best part? We snagged a 6-pack for $40! What a deal! Dave's honey-do list is getting looooonger.