Dave and I don't usually do gifts on Valentine's Day, but when I saw this adorable guy-specific gift I wanted to make him one!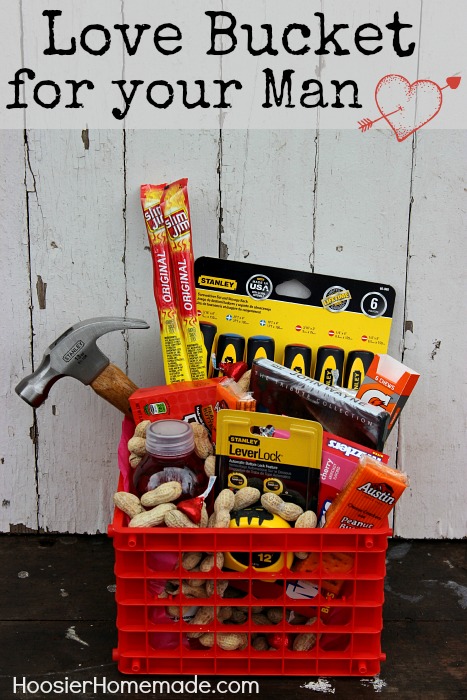 He's pretty easy to please, so I got to work making his love bucket! One trip to Target yielded a few of his favorite things:
2 bottles of Vitamin Water - his favorite flavors
KitKats
Storm Trooper note pad - to jot things down at work
Beatles t-shirt!
Single serving of his favorite cereal - Archer Farms blueberry granola with flax
Advil - for his head after I nag him about something
Wine thermometer - this was an impulse buy, but he'll get good use out of it. It's like a pipe clamp that goes around a wine bottle so you can tell when it's chilled. You could prolly also touch the bottle to find that out, but whatevs ;)
Cashews
Starbucks gift card
I also got him Big Lebowski on DVD (FINALLY found it at a store) but Bonnie prompted reminded me that she got that for him on his last birthday. oops...so I got him Blade Runner instead :)
I feel like this little collection of inexpensive items pretty much sum him up - movies, chocolate, coffee, Star Wars, wine...yep, that's mah man! I got a cheap metal bucket at Home Depot and filled it up:
Happy Valentine's Day, Dave!
(pssst - don't tell him you saw his love bucket before he did! he has to wait 'til tomorrow.)